The arrival of 2022 brings a welcome addition to C21, in the shape of new Creative Director, Angelo Giaquinto.
This strategic appointment is another major development for C21, as the company upscales to support continued growth and establishes a solid management team to take the employee owned company forward into the future. Working closely with recently appointed Client Services Director, Emma Beagrie, Angelo's main remit will be to build on the amazing portfolio of work that underpins the company's success to date, elevating the creative proposition further, as C21 embraces the exciting, next stage of its journey. As well as heading up the creative studio and motion graphics department, delivering essential leadership, direction and mentorship for the team, he will also address operational efficiencies, review the team structure to ensure it is both effective and future-proofed, and implement service improvements.
With over 20 years of industry experience, Angelo joins from the APS group where he spent 5 of his last 7 years as CD working alongside Emma on a range of Public sector, Retail and Charity accounts. During his time at APS he was also actively involved in various creative industry initiatives including Creative Resource's School of Thought programme, TWO+TWO event and portfolio review evenings.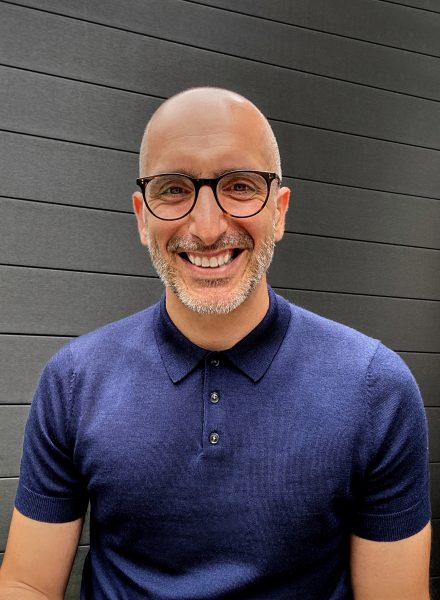 "I'm a passionate creative who believes that truly brilliant work is the product of deep target audience insight and that the best ideas simply move people. C21 works with some fantastic clients and have produced some award-winning campaigns. I'm excited to help take their creative offering to the next level."
Prior to APS, he worked at WRG and global integrated marketing agency IRIS-Worldwide working on accounts including AstraZeneca, Manchester United, Adidas, Wonderbra, Hertz and Paddy Power.
Outside of work Angelo loves his extended family and is a passionate cook. Ask him about either and he'll happily share a recipe or anecdote.
Managing Director, Christina Clarke said, "Angelo brings with him the kind of experience needed to lead, inspire and bring out the best in the C21 team. When we met I was impressed by his credentials, enthusiasm and desire to put C21 on the map. His appointment will help solidify our creative reputation externally and at the same time provide a positive, new dynamic internally. I'm really looking forward to working with him."
Coming out of 2021 where we became Employee Owned and saw growth in all areas, we can't wait to see what 2022 will bring for us.