Champagne was flowing at last night's MPA Awards where we won Best Integrated Campaign for PillCamTM and Best Integrated Agency.
PillCamTM COLON Capsule Technology was introduced as a joint initiative between the NHS and Medtronic in an effort to continue vital cancer screening throughout the COVID pandemic. PillCamTM is an easy-to-swallow tablet that contains a tiny camera and can provide images of the colon, helping support the detection of cancer in an extension of patient self-care. C21 were commissioned to produce the deliverables for this campaign including an instructional patient-focused video, patient brochure, checklist, preparation guide, posters, press releases and product packaging.
We were thrilled to have been in the same categories as some amazing and deserving agencies including The Media Agency Group and Channel 4 and The Body Shop.
We were also honoured to be awarded the Best Integrated Agency with the judges commenting that C21 has some great campaigns, company culture and impressive results. The last 18 months have been tricky globally and we are glad we've come through them as strong as ever. Receiving these awards is the icing on the cake, as it recognises our exceptional team, our wonderful clients, and the fantastic opportunities we've been lucky to work on.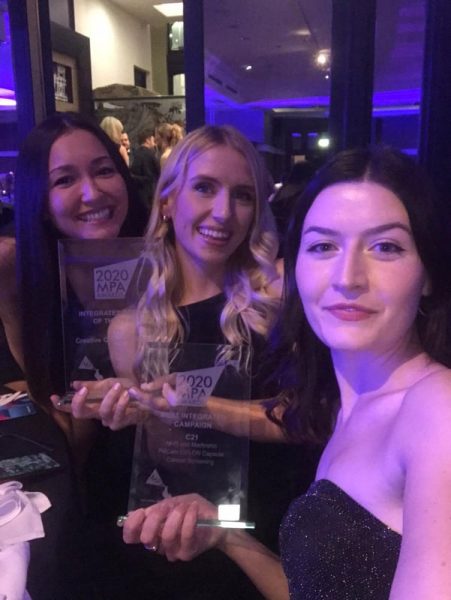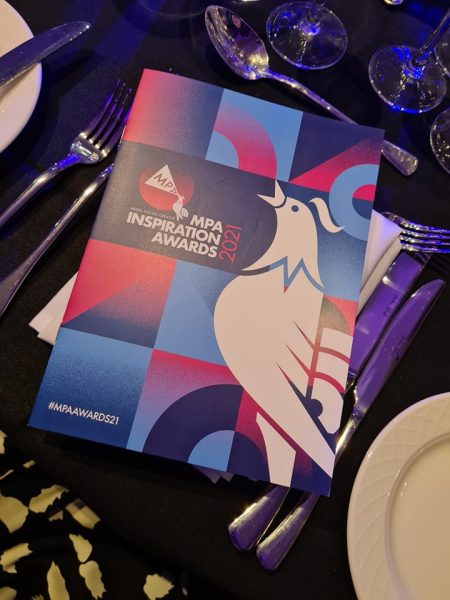 Managing Director, Christina Clarke added:
"The MPA Awards set out to recognise the amazing talent across Manchester, inspiring future innovation and creativity. The awards have 3 central values – inspiration, collaboration and celebration which are all distilled from the attitude, style and personality of the city that spawned them."
"Thank you to the judges for choosing us and the MPA for a fabulous evening! It was great to be back attending the awards alongside other industry professionals after taking part virtually in the 2020 ceremony. Well done to everyone who was shortlisted; we'll hopefully see you again next year."