The C21 Spotted Creative Award is ready for another year.
Our creative team are touring local degree shows to find the next generation of creative talent.
We've been running our awards for over 10 years and have given many graduates the first step on their career ladder. Our first winner, John McPartland went on to forge a successful path in the industry, winning several prestigious awards. Our most recent winner Niamh Crompton worked with us for a few weeks, was completely lovely and produced some fantastic work.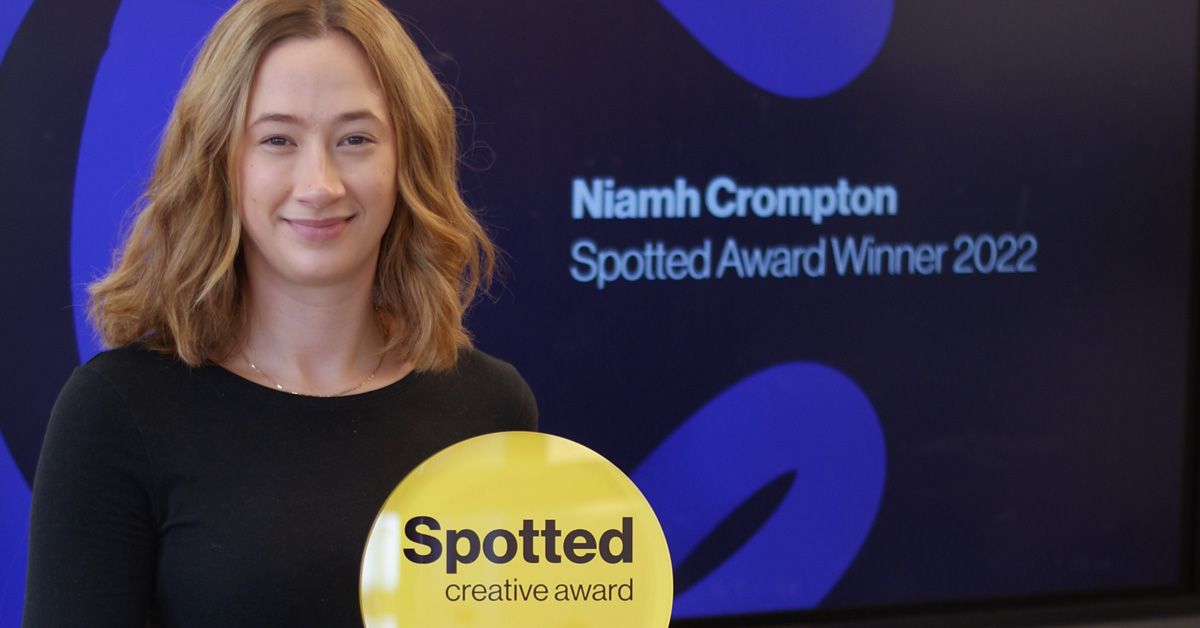 Several other winners have gone on to work with us and help us become the agency we are today.
What's in it if you win it?
This year's winner will get a trophy for the mantelpiece and up to 1 month's work placement in our creative studio.If you are lucky enough to find a little Spotted sticker on your work or in your portfolio, it means our judges felt your work stood out. The next step is to send a link highlighting 3 examples of your best work to neil.parsons@c-21.co.uk. Over the coming weeks our judges will carefully look at each piece of work. The winner will be announced on our website and across social media. Good luck everyone.
The deadline for submissions is midnight August 4th.
#C21Spotted