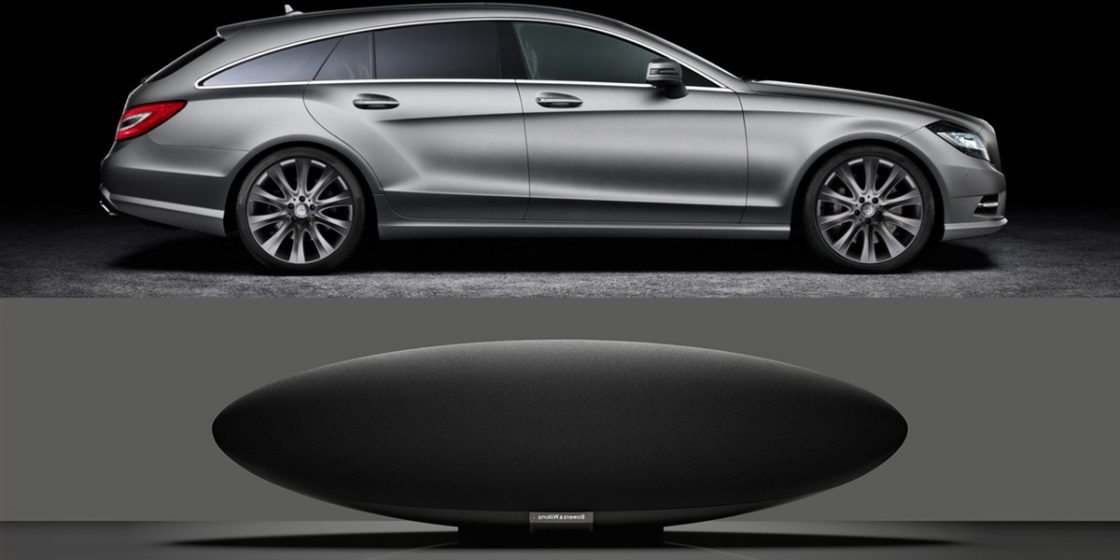 There are two pieces of product design that I have admired for a long time which serve two totally different purposes.
The Bowers and Wilkins Zeppelin is a wireless speaker that has been in existence for over ten years, the design and mechanics have evolved subtly, but the shape has never changed. It's like they hit upon the perfect shape first time around — the perfect curve.
The Mercedes-Benz CLS Shooting Brake should not work as a design solution, as the car existed before as a coupe. The brief to turn an already beautiful car into an estate must have worried the original designers. The challenge was to retain the feel and the elegance of the saloon whilst turning it into a functional box to shift furniture and dogs. They employed the perfect curve across the window line to provide design solution. Whether by chance or on purpose, it follows the shape of the Zeppelin accurately. Take something that works and use it well. They tried something similar on a smaller car, the CLA Shooting Brake and the results look forced and disproportionate. It appears there is magic in those exact dimensions.

I know 'Perfect Curve' is the PR company featured in the BBC's comedy 'Twenty Twelve', but it's also, apparently, a design solution that is yet to have official recognition. In my mind it should be up there with the golden ratio. So there you go – The Perfect Curve, the new design principle for everything from cars to speakers.