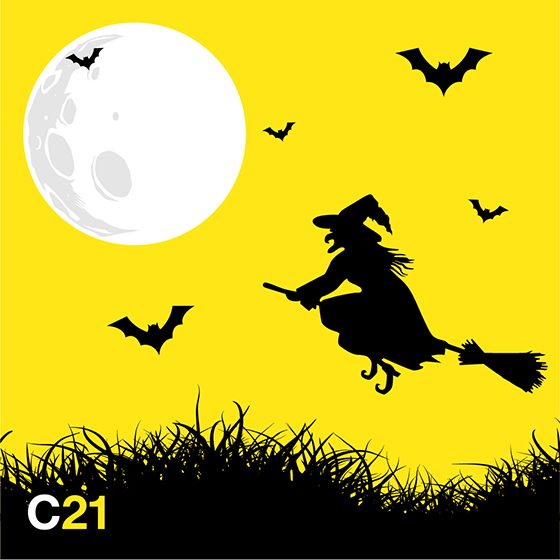 It's terrifying how quickly it's come around, but it's time to carve your pumpkin, dust off that old costume and don the face paint – it's Halloween again. Question is, why do we celebrate this?
Centuries ago the Celts celebrated New Years day on 1 November, a time of the year that, due to the cold dark uncertainty of winter, was often associated with death. Celts believed that on the eve of this date the doorways between the living and the dead could be crossed and the ghosts of the dead would return to earth and revisit their homes. This became a festival named Samhain. In an attempt to prevent the spirits entering their properties people would leave food and drink outside to appease them. As a part of the festival they would also go from door to door reciting poems in exchange for food. They dressed up for this – disguised as the ghosts so as not to be recognised by the real spirits. (Sound familiar?) The celebrations also included fires where crops and animal bones (hence bonefire – bonfire) would be sacrificed for the protection of people, and they would attempt to tell each others fortunes.
By the 9th century, Christianity's influence had spread into Celtic lands, and their rituals became replaced by Christian ones. The Church named 1 November All Saints day – also called All-hallows. The night before this (which had traditional been Samhain) became known as All-hallows eve, and eventually Hallowe'en. The once ancient festival's commercial appeal and popularity is on the up in the UK, where consumers spend a frightening amount on fancy dress, food and decorations – in the region of £500m!