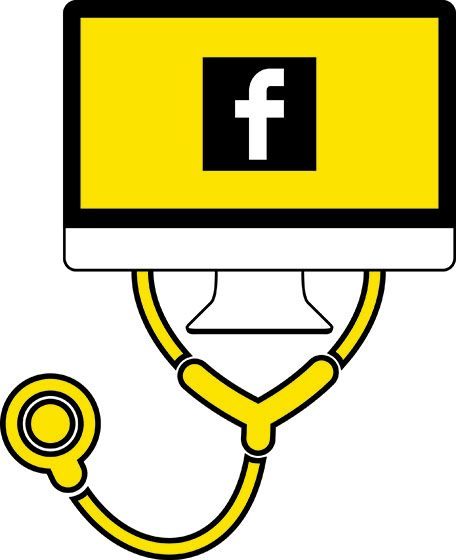 Dr. Google meets Dr. Facebook
We all know how easy it is to turn to Dr. Google as a symptom checker when we're feeling under the weather.  Increasingly, physicians and patients openly discuss treatment and symptoms online, turning to healthcare communities for peer support and discussion.
Social media is changing the nature of healthcare communication and Facebook has identified this as a massive opportunity. They're taking big steps towards strengthening their healthcare offering to further engage users, caregivers and industry brands. The impact on public health could be huge if handled correctly.
Facebook and healthcare however, hasn't always been a match made in heaven. The health industry has felt very under serviced by Facebook with its lack of regulatory understanding, healthcare apps and insufficient security measures.  Facebook has taken this on board and is rising to the challenge.
They've recruited a new Facebook Health Team, made up of digital healthcare professionals such as renowned Sachin Nanavati.  This team is actively engaging with big healthcare brands and since the appointment, Facebook Messenger has teamed up with HealthTap, allowing users to type questions in to the app and receive answers from their 100,000-strong network of doctors in the US.
Facebook is also looking to formalise their approach to patient communities, bringing health brands directly to users. Many people use the platform to search for information about chronic illnesses like diabetes and a number of digital healthcare initiatives have already proven successful.  'Partners Healthcare' used Facebook as part of a study to see if it could improve patient engagement and manage asthma with tools like medication reminders and positive feedback. We also saw the success of the 'Organ donor status initiative' back in 2012 when more than 13,000 users signed up as organ donors on day 1. Other health organisations such as Social Blood have used the network to help create the largest group of blood donors online. With examples like this, you could argue that Facebook is potentially improving health outcomes for patients and caregivers.
This is an immense digital space for our healthcare clients. With over 1.5 billion Facebook users and associated data, the opportunities to learn about health issues are endless. In addition to providing physician network opportunities and patient support, this provides instant access for healthcare clients to create a dialogue with potential customers.  It would be naïve to think this is an easy task given the associated compliance issues, but watch this space as Facebook is taking this seriously!