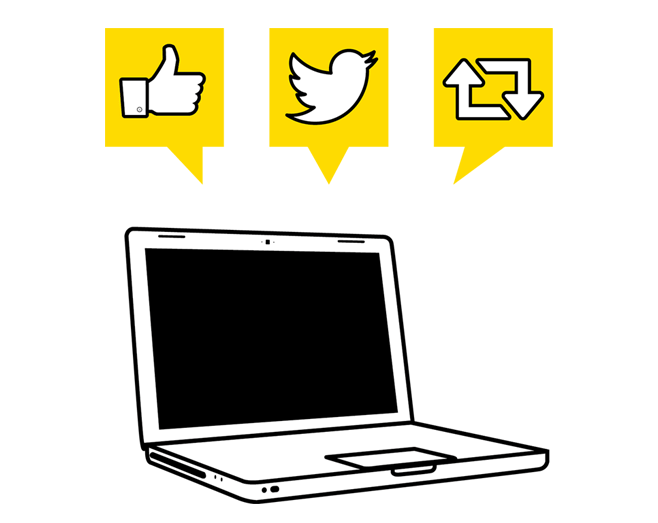 Social Media For Business
Practically everybody who is online these days has an account with Facebook, YouTube or Twitter. With the recent advancements in these platforms, it's easier than ever before to discuss, create and access the latest material on the fly, but how does this impact Social Media for business?
Due to speed and accessibility, social media content is clearly overtaking traditional journalism and marketing. People much prefer using social networks to keep up with the latest news and products instead of relying on daily newspapers or niche publications.
Social Media Channels Are Search Engines Too…
In today's world, people aren't using only Google to look things up. They're also using social media channels such as Facebook or YouTube to find out information and research things.
If a potential client wants to research your company, they're highly likely to open up their favourite social media channel and do a quick search to see what kind of presence you have on there. If you haven't posted on Twitter for 6 months, then people may wonder which other parts of your business you have been neglecting.
It's important that your brand has a strong online presence, regular posts and up-to-date information. Social media sites give your business the chance to connect with customers on a personal level, to understand their expectations and also gain valuable feedback.
Social Media and SEO
Whether a link from your social media channel to your company website can improve your website ranking in the search results is a debatable subject. In the SEO world, it has been neither confirmed or denied by Google as being part of their search rank algorithm.
Facebook posts, YouTube videos and Twitter pages are however treated like any other web pages in the Google index. If something appears on Twitter or goes viral on YouTube, then they will often return that post or video in the latest search results. In fact, social media profiles are often amongst the top results in search listings for brand names. This in itself can result in an increased number of visitors to your company website, and also help build your brand's presence and authority.
There's no doubt that your social media presence matters to Google somewhat, and even more so to people who are looking for your company online. You should aim to make it a fun, engaging and personal experience to find out about your brand online.
You should treat your social media profiles as windows into your business that anyone can look into at anytime… so make sure your online presence is something that you're happy for the whole world to see!